Natalie Pesino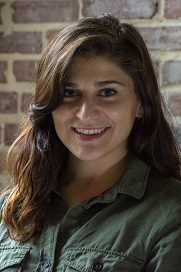 Host Site: JFS of Metrowest
Location: Framingham
Role: I am responsible for assisting clients throughout the citizenship application process, helping with individual employment and English language acquisition needs, and supporting volunteers and community partners to better serve refugee and immigrants.
Why do you serve? I've spent the past few years advocating for refugee and immigrant communities through my work and volunteer experience as an ESL instructor, tutor, and mentor. I quickly saw an endless amount of potential in an underserved community, which enabled me to tap into my own passion to assist these individuals in reaching their fullest potential. I look forward to drawing from past endeavors while continuing to acquire new skills to better serve and advocate for refugee and immigrant communities in my upcoming AmeriCorps term.
What are you passionate about? All things outdoors: running, hiking any chance I get, newbie rock climbing, or even just reading a book outside all fall under my personal therapy. After serving an AmeriCorps term with Reading Partners, I've become more passionate about closing the literacy gap in underserved communities and would love to continue advocating and contributing to this in my free time. Also, maybe a bit more of a selfish passion since I don't have a dog of my own at the moment, but I've always loved helping out local Humane Societies as a dog walker.