On September 14, 2020, a three-judge panel on the U.S. 9th U.S. Circuit Court of Appeals vacated a lower court's preliminary injunction blocking the termination of Temporary Protected Status (TPS) for about 400,000 immigrants from El Salvador, Haiti, Nicaragua and Sudan. In Massachusetts, the fate of almost 11,000 TPS holders and their families is on the line.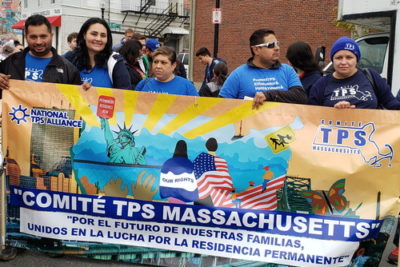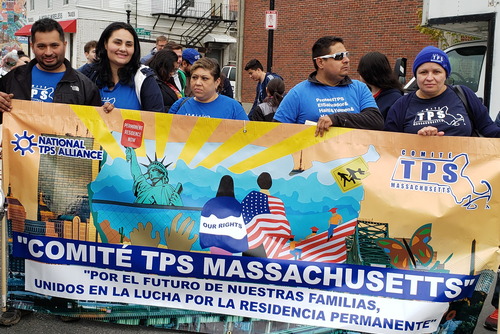 The plaintiffs in the case have said they will seek to have the full 9th Circuit reconsider the case, or if that fails, they will ask the U.S. Supreme Court to intervene. If neither of those efforts is successful, TPS holders from Haiti, Nicaragua and Sudan would lose their protection from deportation on March 5, 2021. Due to a bilateral agreement between El Salvador and the U.S., Salvadoran TPS holders would be protected through November 4, 2021.
"We are deeply disappointed by today's decision, which we believe fails to recognize the racial animus behind this and many other anti-immigrant actions by the Trump administration," said MIRA President and CEO Eva A. Millona. "To end TPS for citizens of these countries is to put lives at risk — not to mention that especially amid the COVID-19 pandemic, those countries are in no condition to safely welcome them back.
"MIRA stands with TPS holders in our Commonwealth and nationwide, and will continue to fight alongside them to achieve permanent residency. The U.S. House of Representatives has already passed the Dream and Promise Act, which would secure TPS holders' future; we call on the Senate to do the same. The House also included protections for TPS holders in the HEROES Act, which the Senate has ignored as well, despite the urgent need for COVID-19 relief for all Americans.
"The U.S. has a proud tradition of providing a safe harbor to people fleeing dangerous conditions, and TPS is an important mechanism to do this. MIRA will continue to fight to ensure the continuation of TPS as a moral and humanitarian imperative."