Temporary Protected Status
Temporary Protected Status (TPS) is a humanitarian designation made by the President of the United States for the benefit of people who could not safely return to their countries due to armed conflict, a natural disaster, an epidemic, or other extraordinary conditions. It has been U.S. policy since the Immigration and Nationality Act of 1990.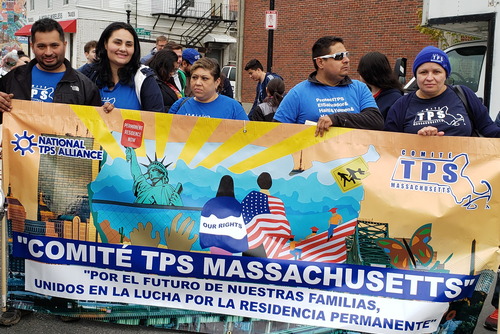 Once a country has been designated for TPS, eligible nationals have a limited time to apply for protected status, which comes with work authorization and eligibility for a driver's license and other benefits. TPS can be granted for six, 12, or 18 months at a time and can be renewed an unlimited number of times.
At the end of 2016, USCIS counted 439,625 people from 13 countries with TPS, including 12,326 in Massachusetts. More than 80% had lived with TPS for at least 15 years. The Trump administration, however, has sought to end TPS for a majority of the covered countries. Most TPS holders are now protected only due to pending litigation. MIRA strongly supports TPS holders in their quest for permanent residency.
Key resources:
MIRA factsheet on TPS (Updated May, 2021)
Countries currently designated for TPS
USC Dornsife & CAP analysis of economic contributions of TPS holders
CAP analysis of Dream & Promise Act-eligible populations in key cities & counties
Governor Baker's letter supporting TPS extension
Letter by Mass. Attorney General Healey & 18 colleagues urging Congress to act