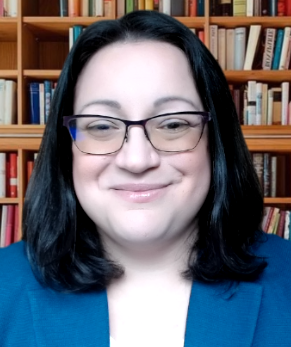 Cristina Dacchille Freeman
Managing Attorney - Immigrant Assistance Services (IAS)
Cristina joined MIRA in May 2023 as the Managing Attorney for MIRA's new Immigrant Assistance Services program, which provides legal consultation and support to families living in designated Emergency Assistance shelters. Cristina brings with her 15 years of experience as a nonprofit attorney supporting Massachusetts immigrants.  Prior to joining MIRA, Cristina worked for 7 years at the Rian Immigrant Center as a Senior Immigration Attorney, where she represented homeless women and youth in their immigration cases and managed Rian's partnerships with local homeless shelters and schools.
Cristina's passion for serving immigrants started with her experience growing up in an immigrant family and was fueled by time she spent as an undergraduate in El Salvador learning about the complex issues confronting Central Americans that result in mass migration from that region. After completing her undergraduate studies, Cristina joined the Jesuit Volunteer Corps, where she worked from 2003-2004 as a community organizer, an experience that led her to pursue a career in law. In 2007, after graduating law school, Cristina was awarded an Equal Justice Works fellowship to serve as an attorney at the Medical-Legal Partnership at Boston Medical Center. This fellowship allowed Cristina to pursue her passion for bringing legal help to low-income immigrants in community-based settings and for educating non-lawyers on the complex legal issues confronting immigrants and best practices for supporting them. After her fellowship ended, Cristina continued working at MLP as a staff attorney specializing in immigration and public benefits access until 2012.
Cristina is a 2003 graduate of Loyola University in Maryland and a 2007 graduate of Northeastern University School of Law. She speaks English and Spanish.