COVID-19: Protecting our families and communities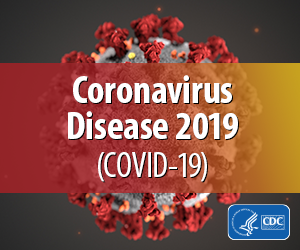 Coronavirus: Información en español ►
This page includes public health resources in multiple languages that can be shared with immigrant and refugee families; relevant information on immigration policy and enforcement; and other valuable resources, including details on key programs that sick or displaced workers may need. We will do our best to keep this up to date.
VACCINE UPDATE: ALL Massachusetts residents are now eligible to receive the COVID-19 vaccine. MIRA has developed an FAQ about the vaccine specifically for immigrant and refugee families available in English, Spanish, Portuguese, Simplified Chinese, Haitian Creole, and Vietnamese. You can also download these flyers and shareable social media graphics here.
You can access an FAQ about the vaccine from the state in English, Spanish, Portuguese, Simplified Chinese, Traditional Chinese, Haitian Creole, Vietnamese, Albanian, Arabic, Cape Verdean, and Russian. Boston Medical Center has also developed a series of multilingual videos explaining how the vaccine works. If you need help scheduling an appointment, MA COVID Vaccination Help has multilingual volunteers who can help you through the process as well as a wealth of resources.
Congressman Seth Moulton's office has created one-pagers on the vaccine for individuals without insurance, available in English and Spanish.
There will be NO immigration consequences for seeking COVID-19 testing, treatment, or vaccination. If you or a loved one are sick or know you've been exposed to the coronavirus, don't hesitate to get tested and treated, regardless of your immigration status or insurance coverage. See the last section for benefits information. State officials have confirmed that testing and treatment for COVID-19 related services will be covered by MassHealth Limited; testing and treatment for COVID-19-related services provided by hospitals and community health centers will be reimbursed by the Health Safety Net. The COVID-19 vaccine will also be available to all at no cost.
---
COVID-19 health info, access to care & coverage in Mass.
Important: In Massachusetts, ALL residents who are tested and treated for COVID-19 will be covered, regardless of insurance or immigration status. See MassHealth and COVID-19 (also linked below).
Coronavirus-related immigration policy and enforcement updates
Resources for workers in Massachusetts
Note: If you receive unemployment benefits, you are now eligible for an additional $300 a week until mid-March 2021. If you are eligible for the Pandemic Unemployment Assistance (PUA) program (allowing unemployment payments to contract and gig workers) and/or the Pandemic Unemployment Emergency Compensation (allowing for additional weeks of unemployment), those benefits will also be extended until mid-March 2021.
Housing concerns
Food, cash assistance & other resources
Project Bread FoodSource hotline – help available in 160 languages to access food resources and apply for SNAP if eligible; see also this map of school-based meal distribution programs. Project Bread also has grants available for food service providers in 11 Massachusetts communities.
SNAP and cash benefits during COVID-19 – Mass. Legal Services resource hub, including flyers on relaxed SNAP rules in English and Spanish. Note: The new stimulus package includes an additional $13 billion for SNAP, including a 15% increase in benefits through June 30, 2021.
SNAP outreach partners in Mass. – organizations across the state that can help families with SNAP applications, especially when DTA and FoodSource lines are overwhelmed
MassUndocuFund – special COVID-19 relief fund created by a group of grassroots organizations, now accepting donations and applications
Attorney General's Office multilingual COVID-19 handouts on basic rights and resources, in English, Arabic, Cape Verdean Creole, Chinese, French, Haitian Creole, Portuguese, Russian, Spanish and Vietnamese
COVID-19 relief funds – compiled by Philanthropy MA
COVID Relief Coalition – relief and legal assistance resources for Mass. nonprofits and small businesses
Financial Relief: A Handbook for Business Owners – detailed guide to federal, state and local programs from the Boston Mayor's Office of Economic Development
413 Undocu-Worker Solidarity Fund – Western Mass. fund run by the Pioneer Valley Workers Center
List of mutual aid organizations helping community members (compiled by Mass Jobs with Justice, with listings by city/town and special categories)
Community resources by ZIP code (Winn Companies)
Lawyers for Civil Rights – wide range on information in English and Spanish
Equity during COVID-19 school closures (guidance from Mass. Education Equity Partnership)

Know a great resource that we should be posting? Email us so we can add it!